Maastricht, July 20th 2020 – The Apollo Healthcare Property Fund has reached an agreement with ZGT Vastgoed to acquire medical centre 't Venderink in Hengelo.
"This acquisition fits perfectly with the Fund's investment policy to invest in multidisciplinary medical centres with multiple healthcare providers," said Hartelt's Managing Director Joep Munten.
Multidisciplinary medical centre
Medical centre 't Venderink, is located next to the Hengelo hospital location of ZGT, healthcare centre "De Brug" and a growing residential area. The centre comprises a total of 6.900 m² and has 79 parking spaces, was completed in 2013 and has an energy label A. The centre includes a significant amount of high-quality laboratory space (ML-2 and BSL-3) and has long-term leases with LabMicTa, LabPon and the Dialysis and Obesity Centre.
The demand for the services of these laboratories are increasing and form the basis of the quality of healthcare in The Netherlands. The Dialysis and Obesity Centre provides for an essential need for people in Hengelo and its surroundings.
"We are very pleased to add the medical centre and its tenants to our healthcare portfolio since they are playing a vital role in the Dutch quality of healthcare. Additionally, we are confident that the current portfolio will attract more long-term investors in search of investing with impact and a stable income", according to Fund Director Victor Gulickx.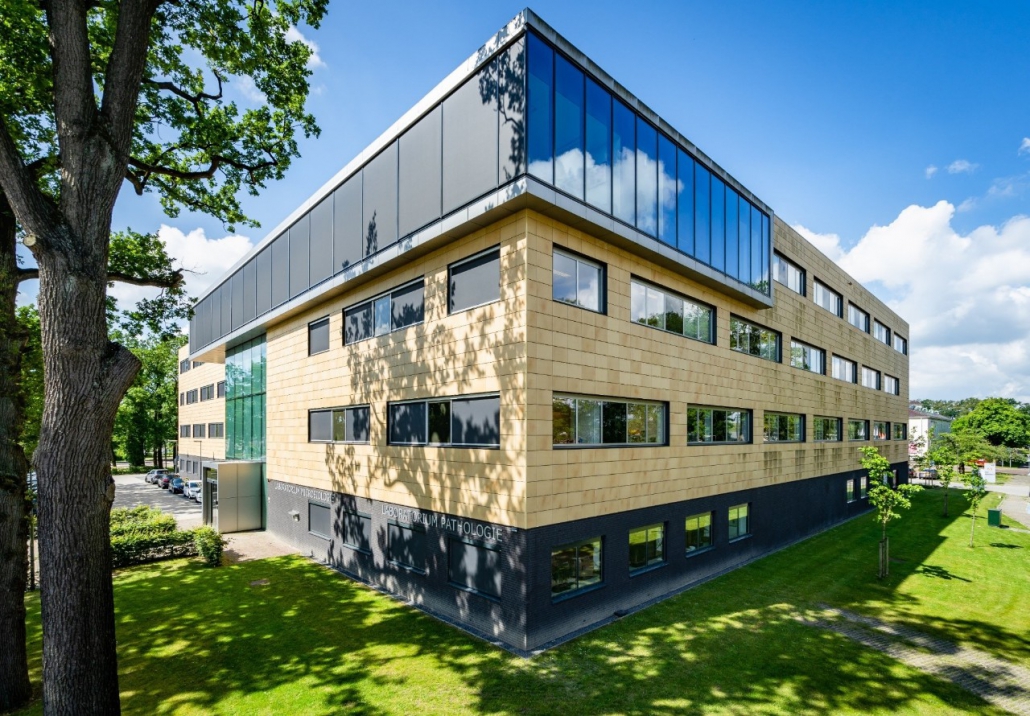 Contact:
Joep Munten, Managing Director
Mobile: +31 (0) 6 46 08 56 77
E-mail: J.Munten@hartelt-fm.com
Victor Gulickx, Fund Director Apollo Healthcare Property Fund
Mobile: +31 (0) 6 25 18 80 70
E-mail: v.gulickx@hartelt-fm.com
Michel van Oostvoorn, Director Investments Apollo Healthcare Property Fund
Mobile: +31 (0)6 50 99 90 76
E-mail: michel.van.oostvoorn@hartelt-fm.com
About the Apollo Healthcare Property Fund
The Apollo Healthcare Property Fund was launched at the end of June 2016. The Fund invests in high-quality, sustainable and affordable care housing and facilities that benefit the welfare of the resident and user. The Fund focuses on three segments of the Dutch healthcare market: Assisted living, Nursing Homes and Care and Treatment Centres. Assisted living offers housing to people who live independently with a combination of care, services and well-being. Nursing Homes focus on people with intensive care needs. This could include people with a severe psychogeriatric (including dementia) and / or somatic condition. Care and Treatment Centres offer space to a range of primary healthcare providers, including general practitioners, physiotherapist and a pharmacist, as well as specialized clinics and medical laboratories.
More information: www.hartelt-fm.com/funds/apollo-healthcare-property-fund/
About Hartelt Fund Management
Hartelt Fund Management is a boutique fund manager, specialized in healthcare real estate. Our flagship Apollo Healthcare Property Fund has been established to respond to the growing and changing demand for healthcare facilities and senior housing. We offer institutional investors stable cashflows and low correlated, inflation-linked income returns in combination with a with a significant social impact by investing in high-quality, sustainable and affordable housing and healthcare facilities for the benefit and senior citizens and healthcare providers. Hartelt was founded in 2013 and is located in Maastricht. Hartelt is regulated as an AIFM by the Dutch Authority for the Financial Markets (AFM) and the Dutch Central Bank (DNB).
More information: www.hartelt-fm.com
https://www.hartelt-fm.com/wp-content/uploads/2020/07/Foto-Venderink.jpg
890
1280
hartelt
https://www.hartelt-fm.com/wp-content/uploads/2020/09/Hartelt_logo_web_500px_blanco.png
hartelt
2020-07-20 10:17:28
2020-09-18 16:57:06
Apollo Healthcare Property Fund reaches agreement to acquire medical centre 't Venderink in Hengelo