The Apollo Zorgvastgoedfonds has reached an agreement with the development combination Dutch Creations BV/Careal BV regarding the acquisition of a newly built residential care complex in IJsselstein. The complex will be put into use by the care organisation Claris.
The complex is located on the Touwlaan in IJsselstein, adjacent to a park and a stone's throw from the beautiful historic centre. Care provider Claris will occupy the entire building and provide accommodation and care to 26 residents. Each flat has its own bathroom. There is also a large common living room and a beautiful garden for the residents. The complex is also sustainable with an EPC value of 0.4 and an expected energy label A. The construction of the complex has already started and the delivery and opening will take place in the first half of 2023.
Care provider Claris offers elderly people with memory problems high-quality loving care combined with a comfortable, homely living environment. Willem Holleman, director of Claris: "We started the Claris Zorggroep from personal experience with dementia. This experience created our vision. We do not approach memory problems as an illness that needs to be treated, but as a final phase in the lives of our residents. In this light, it is all about making these last years as pleasant and warm as possible. This means a delicious breakfast, plenty to do during the day and a nice glass of wine at 4 pm. Just like we do at home. Hence: welcome home to IJsselstein.
Dutch Creations/Careal, assisted by Colliers Maatschappelijk Vastgoed, is specialised in the development and realisation of care buildings. Len van Rekom on behalf of Careal: "We are pleased that with this development we have been able to play a meaningful role for this (ever-growing) vulnerable target group. We are also pleased to have found a partner in Hartelt Fund Management who is willing to create a care complex for the elderly for a long period of time. We wish Claris and Hartelt all the best in this operation."
The Apollo Healthcare Property Fund invests on behalf of pension funds in high-quality, sustainable and affordable housing and facilities for the elderly and people with (severe) care needs. The Fund is managed by Hartelt Fund Management and invests throughout the Netherlands. Michel van Oostvoorn, Director Investments of Hartelt Fund Management: "We are pleased with the cooperation with Dutch Creations/Careal and Claris and really look forward to realising housing and care in IJsselstein for people with severe care needs."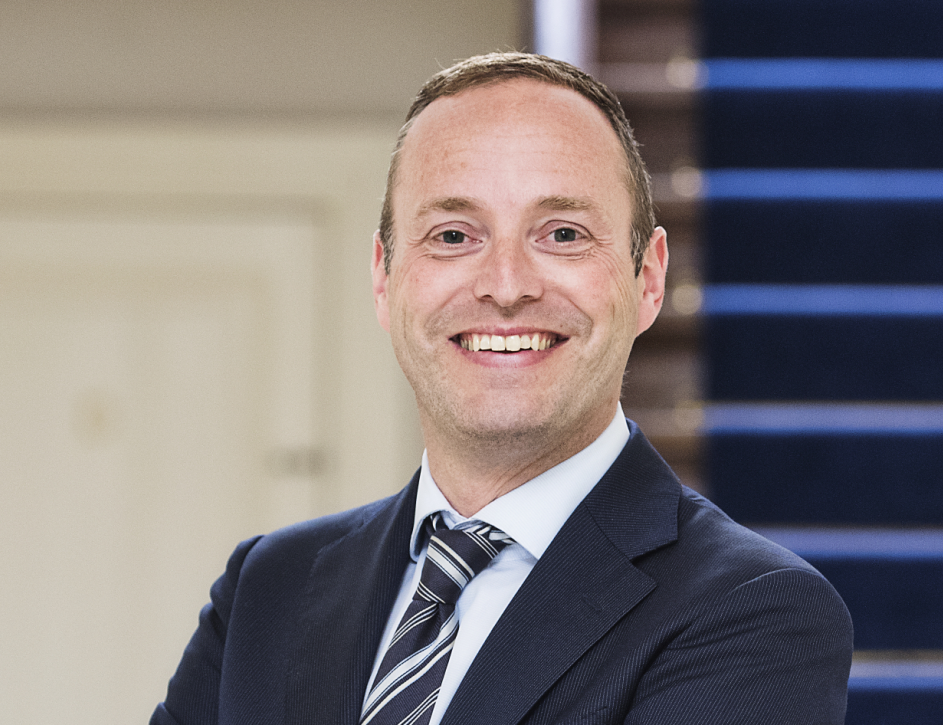 Michel van Oostvoorn
Director Investments Apollo Healthcare Property Fund
Hartelt
About Apollo Healthcare Property Fund
The Apollo Zorgvastgoedfonds was set up to respond to the growing and changing demand for healthcare real estate. The fund invests in high-quality, sustainable and affordable housing for seniors and care facilities that benefit the well-being of residents and care providers. Institutional investors in the fund benefit from stable cash flows and a low-correlated, inflation-indexed income return combined with significant social impact.
More information: www.hartelt-fm.com
About Claris Zorggroep
Claris offers elderly people with memory problems high-quality loving care combined with a comfortable, homely living environment. When providing care, Claris bases its approach on the interests, personality and physical and cognitive condition of the people living in our care villas. Claris calls this 'experience-based care'. Claris has several locations in the Netherlands, including De Bilt, Wassenaar and Amsterdam, and a large number of locations yet to come.
More information: www.claris-zorggroep.nl
About Dutch Creations/Careal
Development combination Dutch Creations/Careal has set itself the goal of making the difference in the field of care real estate. The development combination has specialist knowledge in the field of developing and realising care facilities (intra- and extramural), primarily focused on care for the elderly. Dutch Creations/Careal sees a major and attractive challenge in developing suitable housing for the elderly to meet the growing demand nationwide. Various projects are planned nationwide to respond to the explosive growth in demand for suitable housing.
More information: www.careal.nl